People
3SIXØ Architecture was founded in 1997 and has been the recipient of numerous awards and honors. The Rhode Island chapter of the AIA has bestowed its top honors on 3SIXØ nine times in the past decade and The Boston Society of Architects has recognized 3SIXØ with six awards. In 2002 Architectural Record named 3SIXØ one of ten "vanguard" architecture firms emerging worldwide and in 2008 Architectural Record recognized 3SIXØ's STIX Restaurant as one of its annual "Record Interiors." The work of 3SIXØ has also been widely published in magazines including Architectural Record; Dwell; the Korean Magazine; Plus Architecture and Interior Design; the Japanese Journal; SPA-DE; Interior Design; Design New England; Residential Architect; Rhode Island Monthly; The Boston Globe; The Boston Herald; The Providence Journal and The Hartford Courant. Over a dozen books have featured the work of 3SIXØ: Architecture Competition Works; Collection: U.S. Architecture; Stylish Restaurants; Salons and Spas; The Architecture of Beauty; Eat! The Best of Restaurant Design.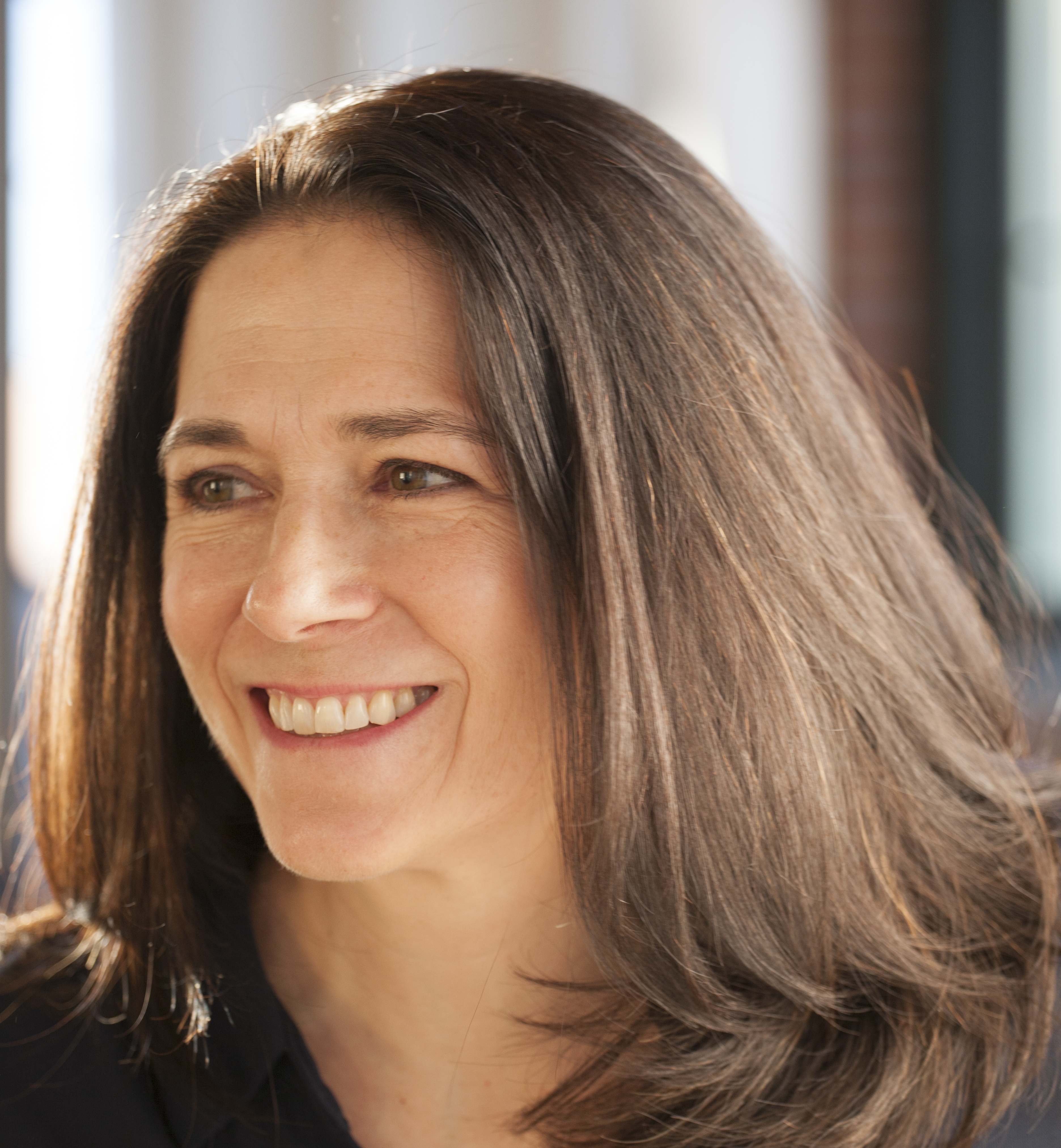 Kyna Leski, Principal, Professor, Rower & Navigator of the Creative Process
Kyna Leski is invested in observing and navigating the creative process as a Professor at the Rhode Island School of Design, through her design work as a founding principal of 3SIXØ Architecture and her practices as an artist and writer.
Kyna Leski received first place in The Japan Architect's Shinkenchiku Residential Design Competition in 1998 and was selected by the Architectural League of New York as a winner of its 1997 "Young Architects Competition."
She has spoken about the creative process throughout the U.S. and abroad and gave a Main Stage presentation at PopTech in 2009. Her book, The Making of Design Principles, about the design pedagogy that she developed, was published in 2007. She completed writing and illustrating a book, called The Storm of Creativity published by MIT Press in 2015.
Leski has also served as the "City Architect Design Decision Review Advisor" to the Mayor of Providence, the Planning Department, and the City Planning Commission and Downcity Review Commission.
Kyna Leski earned a B.Arch from The Cooper Union School of Architecture in 1985 and a M.Arch from Harvard University's Graduate School of Design in 1988. She is an avid rower who can be found most mornings before dawn on the Seekonk River and Narragansett Bay in Providence.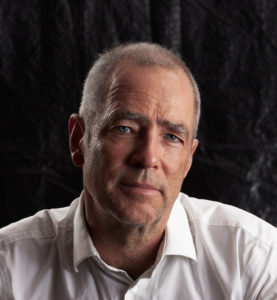 Chris Bardt, AIA, Principal, Professor
A founding partner of 3SIXØ Architecture, Chris has practiced as a registered architect for over 23 years. He earned a Bachelor of Architecture from the Rhode Island School of Design in 1983 and a Masters of Architecture II from Harvard University Graduate School of Design in 1988. He was a designer with James Stewart Polshek and senior designer with Kohn Pedersen Fox from 1983 to 1986. He is licensed to practice in Rhode Island, Massachusetts, Tennessee and New York. He has served in a professional capacity on several boards including the Quonset Development Corporation Design Review Committee.
In 1995, his research on sunlight and architecture, "Sunwork," was awarded a grant from the Rhode Island State Council on the Arts and was selected for construction and exhibition by the "Convergence Arts Festival." In 2007 his research on the design of masonry units was published by and presented at the National Concrete Masonry Association conference. Chris recently co-authored research on computer modelling of structural ribbed surfaces. The work was featured at the international Design Modeling Symposium Berlin this past October.
Chris's research work has been exhibited at the Cranbrook Academy, the ETH Swiss Technical University, The Architectural Association in London, The Institute of Contemporary Art, San Francisco, and the RISD Museum. Publications featuring Chris's research include, AA Files, ViA arquitectura, and Installations by Architects.
Chris has been a member of the Architecture Faculty at The Rhode Island School of Design since 1988. He is a Professor of Architecture, Graduate Program Director in architecture and teaches upper level studios, Thesis, Architectural Drawing and Foundation courses. Chris has coordinated all three core design studios and Thesis. He has been a visiting Professor at Cornell University and at the National Academy of Design and Art, Slovakia.
Chris has recently written a book on materiality and creativity, called Material & Mind published by MIT Press in 2019.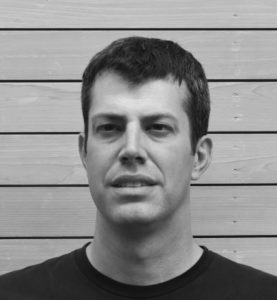 Jack Ryan, RA, Senior Associate
Jack Ryan is a licensed architect with over 15 years of professional architectural experience and founding member of 3SIXØ. He has been leading projects since 2000 and is deeply experienced in all stages of the design/construction process from preliminary planning through construction administration. His project experience ranges from furniture design to institutional master planning.
Jack recently travelled to Haiti, to assist with earthquake relief efforts. He completed the design and construction of post-earthquake transitional school prototypes for Haiti, the first design to be granted approval for construction from the Haitian Ministry of Education. He directly supervised a team of Haitian workers in the construction of the first six classrooms, which were published by Architectural Record. The next 72 classrooms are currently being built in Port-au-Prince.
Other work includes the schematic design of a corporate research headquarters and dormitory for a sustainable paper company in Chong-Qing, China and the "Bench Mark" competition in Westport, MA where he was commissioned to design a public gathering space with a set of custom fabricated benches. He placed honorable mention in the NY AIA Emerging Architects International Competition in 2004, was winner of the Boston Society of Architects Projector Kiosk Competition and placed second in the YPAC Affordable housing completion sponsored by Boston Society of Architects and Habitat for Humanity.
Over the last 2 years Jack has volunteered as career mentor with MET school in Providence where he works closely with students interested in the field of architecture.
Jack teaches drawing and advanced studios at the Rhode Island School of Design and Roger Williams University.
He earned his Bachelor of Fine Arts in 1999 and his Bachelor of Architecture in 2000 from the Rhode Island School of Design and was awarded the AIA Henry Adams Medal for design excellence.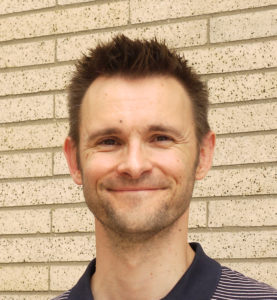 Matt Osborn, Architectural Designer 
Matt Osborn completed his Master of Architecture at Rhode Island School of Design and works as an architectural designer at 3SIXØ. Originally from Boston, he graduated from Dartmouth College and served in the Peace Corps in Morocco. Before attending RISD, he worked as a community organizer, print shop account manager, architectural designer and model builder.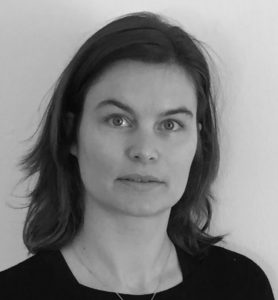 Alice Berresheim-Dukcevich, Project Manager
Alice Berresheim-Dukcevich, designer and project coordinater, joined 3SIXØ in 2013. Her other professional experience includes work with Leeser Architects, New York and Kleihues+ Kleihues Architects, Berlin. She brings a precise and professional eye to all tasks. She has expertise with interior design, material and fixture selection, design and programming, construction drawing production and administration. Alice has experience with a wide range of CAD software including AutoCAD, Archicad, Rhino, Maya, Adobe CS, and is a native German speaker as well as being fluent in English.
Staff (1997-Present)
Curtis Boivin
Bon Ho Koo
Marcel Madsen
Brandon Andow
Brian Callahan
Andrew Crocker
Grace Gihm
Colleen Hindarto
Hana Kim
Chris Nanning
Lilian Ng
Benjamin Pearce
Amy Thornton
Jacob Wangh
Jose Vargas
Kelly Ennis
Tim DeCoster
Michael Williams
Nick Croft
Shane Zhao
Yu Morishita
Aaron Brode
Olga Mesa
Eleanor Lee
Charley Thorton
Joshua Fiedler
Markus Berger
Manuel Cordero
Lucia Milini
Jesen Tanadi
Alice Hsieh
Daniel Lee
Josh Lantzy
Robert Williams
Rachel Stopka
Paul Woehl
Loren Howard
Jae-Hyun Choi
Michal Dziedziniewicz
Laura Brodersen
Andrew Doyle
Diana Mangaser
Christopher White
Whitney Forward
Sheung Tang Luk
HyungSun Choi
Nazli Ergani
HyunJoo Lee
Owen Song
Sean Chen
Kuzina Cheng
Jung Min Kim
Sonny Lee
Jeana Antle
Nick Baldasarre
Jeong Hyun Lee
Abigail Stoner
Jiali Xuan
Rory Stevens
Peter Burns
Hanhan Luo
Allison Johnson
Christopher Winkler
Alice Berresheim
Rachel Rosenberg
Chris Beck
Jozef Karpiel
Christopher Kunkle
3SIXØ LOGO by Jorge Martinez