People
3SIXØ Architecture was founded in 1997 and has been the recipient of numerous awards and honors. The Rhode Island chapter of the AIA has bestowed its top honors on 3SIXØ nine times in the past decade and The Boston Society of Architects has recognized 3SIXØ with six awards. In 2002 Architectural Record named 3SIXØ one of ten "vanguard" architecture firms emerging worldwide and in 2008 Architectural Record recognized 3SIXØ's STIX Restaurant as one of its annual "Record Interiors." The work of 3SIXØ has also been widely published in magazines including Architectural Record; Dwell; the Korean Magazine; Plus Architecture and Interior Design; the Japanese Journal; SPA-DE; Interior Design; Design New England; Residential Architect; Rhode Island Monthly; The Boston Globe; The Boston Herald; The Providence Journal and The Hartford Courant. Over a dozen books have featured the work of 3SIXØ: Architecture Competition Works; Collection: U.S. Architecture; Stylish Restaurants; Salons and Spas; The Architecture of Beauty; Eat! The Best of Restaurant Design.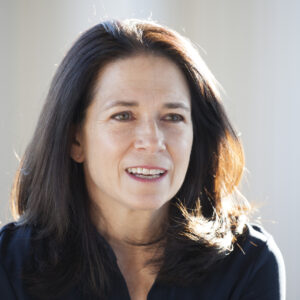 Kyna Leski, Principal, Professor, Rower & Navigator of the Creative Process
Kyna Leski is invested in observing and navigating the creative process as a Professor at the Rhode Island School of Design, through her design work as a founding principal of 3SIXØ Architecture and her practices as an artist and writer.
Kyna Leski received first place in The Japan Architect's Shinkenchiku Residential Design Competition in 1998 and was selected by the Architectural League of New York as a winner of its 1997 "Young Architects Competition."
She has spoken about the creative process throughout the U.S. and abroad and gave a Main Stage presentation at PopTech in 2009. Her book, The Making of Design Principles, about the design pedagogy that she developed, was published in 2007. She completed writing and illustrating a book, called The Storm of Creativity published by MIT Press in 2015.
Leski has also served as the "City Architect Design Decision Review Advisor" to the Mayor of Providence, the Planning Department, and the City Planning Commission and Downcity Review Commission.
Kyna Leski earned a B.Arch from The Cooper Union School of Architecture in 1985 and a M.Arch from Harvard University's Graduate School of Design in 1988. She is an avid rower who can be found most mornings before dawn on the Seekonk River and Narragansett Bay in Providence.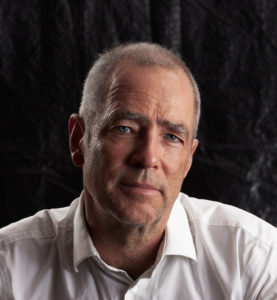 Chris Bardt, AIA, Principal, Professor
A founding partner of 3SIXØ Architecture, Chris has practiced as a registered architect for over 23 years. He earned a Bachelor of Architecture from the Rhode Island School of Design in 1983 and a Masters of Architecture II from Harvard University Graduate School of Design in 1988. He was a designer with James Stewart Polshek and senior designer with Kohn Pedersen Fox from 1983 to 1986. He is licensed to practice in Rhode Island, Massachusetts, Tennessee and New York. He has served in a professional capacity on several boards including the Quonset Development Corporation Design Review Committee.
In 1995, his research on sunlight and architecture, "Sunwork," was awarded a grant from the Rhode Island State Council on the Arts and was selected for construction and exhibition by the "Convergence Arts Festival." In 2007 his research on the design of masonry units was published by and presented at the National Concrete Masonry Association conference. Chris recently co-authored research on computer modelling of structural ribbed surfaces. The work was featured at the international Design Modeling Symposium Berlin this past October.
Chris's research work has been exhibited at the Cranbrook Academy, the ETH Swiss Technical University, The Architectural Association in London, The Institute of Contemporary Art, San Francisco, and the RISD Museum. Publications featuring Chris's research include, AA Files, ViA arquitectura, and Installations by Architects.
Chris has been a member of the Architecture Faculty at The Rhode Island School of Design since 1988. He is a Professor of Architecture, Graduate Program Director in architecture and teaches upper level studios, Thesis, Architectural Drawing and Foundation courses. Chris has coordinated all three core design studios and Thesis. He has been a visiting Professor at Cornell University and at the National Academy of Design and Art, Slovakia.
Chris has recently written a book on materiality and creativity, called Material & Mind published by MIT Press in 2019.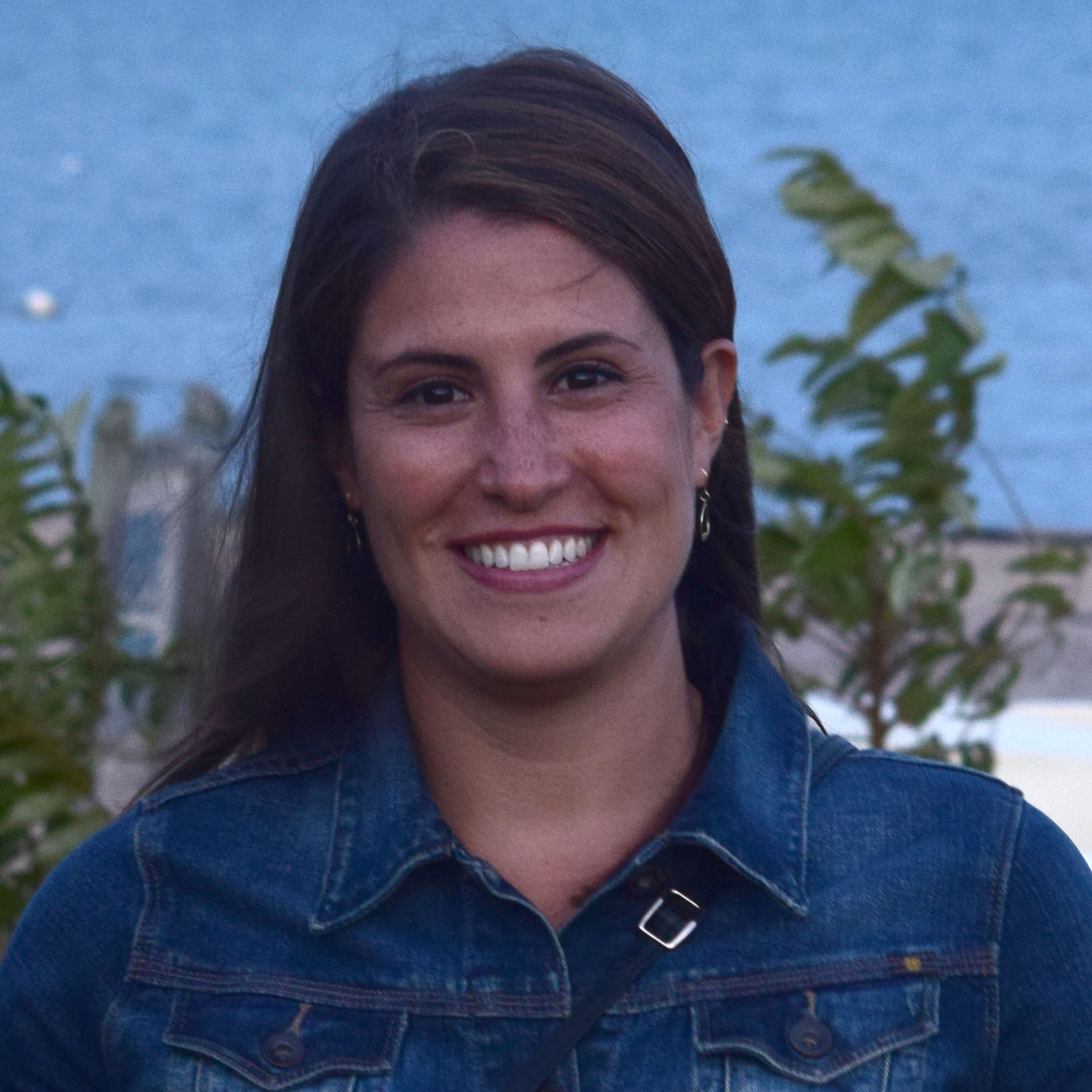 Katelyn Mayfield, Project Architect
Katelyn Mayfield is a Designer & Project Architect at 3sixØ Architecture. She graduated from the Rhode Island School of Design in 2009 with a Bachelor of Architecture and a concentration in Art History. Interested in the human scale of design and storytelling, she began her career in exhibit design where she created innovative and immersive experiences within many museums nationally and internationally, including a science museum in Saudi Arabia, a children's museum in Inner Mongolia, Hohhot Children's Discovery Museum, and the San Francisco 49ers Museum. In 2012, Katelyn transitioned back to an architectural scale where she explored corporate interiors, independent elementary schools, masterplanning, hospitality and multi-family housing. The Four Seasons' One Dalton wellness floor, at the center of the 61-story high rise, was a project highlight as it also transformed the Boston skyline as we see it today.
In addition to her work on the ground, Katelyn has served as critic and presenter at several schools of architecture including RISD, the Boston Architectural College (BAC), Roger Williams University and UNC Charlotte. In 2019, she co-taught a graduate studio at RWU as part of the Teaching Firm program with CBT Architects on the value of the iterative design process.
At home, Katelyn is peeling back the layers of her 1970s Italianate in the Nobility Hill Historic District of Stoneham, MA and is enjoying renovating each room with her engineer husband. She also owns a small bookbinding studio, RosePaperie, where she designs and binds custom keepsake non-adhesive sketchbooks, guest books and photo albums.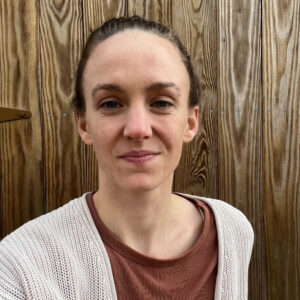 Kathryn Hobert, RA, Designer, Project Manager
Kathryn Hobert joined 3sixØ in 2021 as a designer and project architect. She has been a registered architect since 2020. Previously she worked for 5 years at one of the largest architecture firms in CT with a focus on various higher education buildings: classrooms, recreation centers, dorms and campus centers including dining facilities. Most notably, she designed one of the renovations to Sacred Heart University's West Campus (previously GE headquarters) to house their Art & Design program and worked as the project manager for Rutgers University's Engineering Student Projects Studio, a net-zero building dedicated to students' conceptualizing and building scale-sized projects for intercollegiate competitions.
She has a passion for design based on whole-systems thinking which mimic the patterns and relationships found in nature. This sensibility can be traced back to her time at RISD where many projects including her thesis dealt with resiliency in the face of climate change, an interest that continues into her professional work today.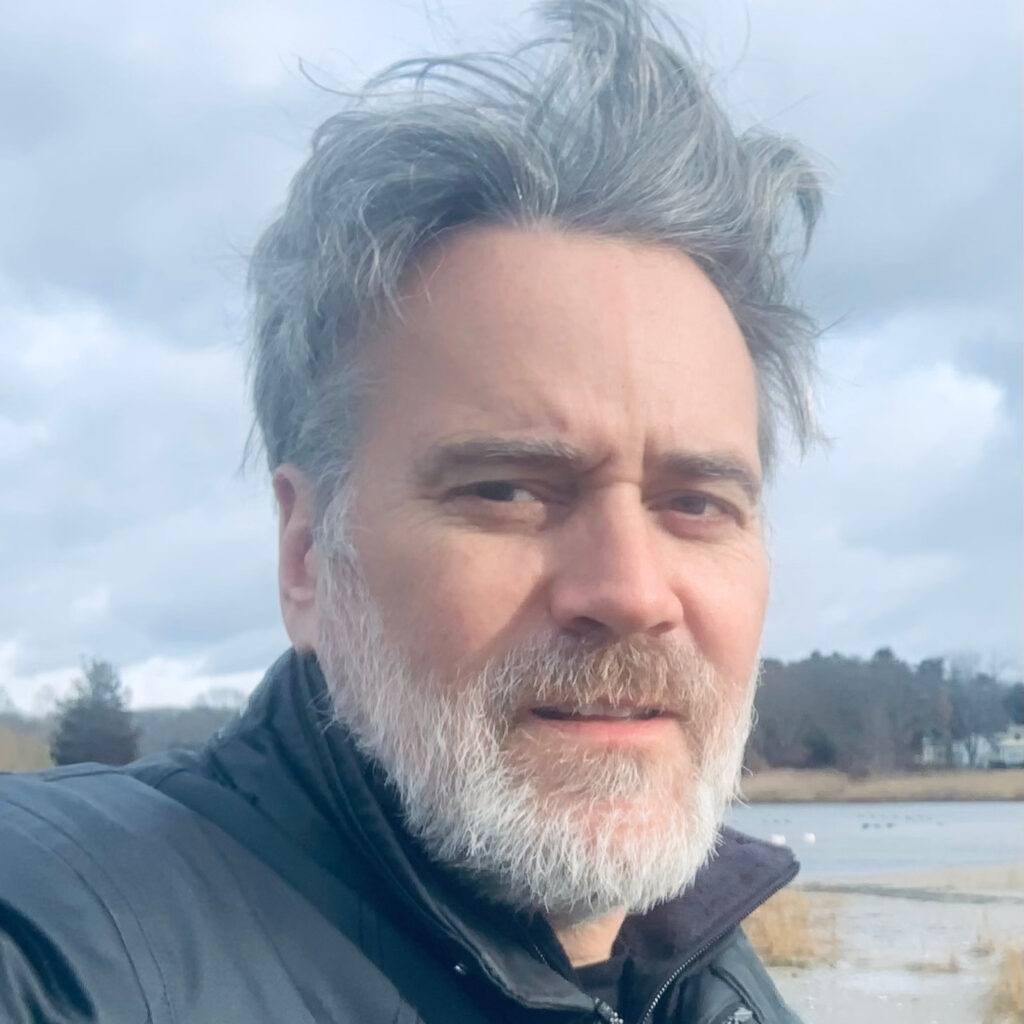 Aaron Brode, Project Manager
Aaron is an artist, designer, builder, project manager, and teacher. He received his Bachelor of Fine Arts in Sculpture from Tyler School of Art of Temple University in 1995 and his Master of Architecture from Rhode Island School of Design in 1999. Much of Aaron's 20 plus years of professional experience has been in the design/build context of project delivery. He has worked for design build firms including Marmol Radziner and Associates in Los Angles, Site Specific in Providence, and most recently 2Story Design Build, his own firm here in Rhode Island. His project experience is diverse, including the renovation and preservation of historic Mid-century homes in Los Angeles by such architects as Richard Neutra, Rudolph Schindler, and Frank Lloyd Wright, ground-up design, and construction of single-family residences, as well as commercial projects primarily in the hospitality sector. Aaron brings the sensibilities of an artist and the pragmatism of builder and project manager to every project he has a hand in.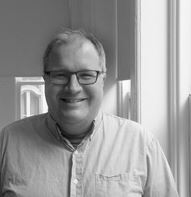 Jon Kletzien, Designer, Illustrator
Jon Kletzien is an architectural designer and the office's architectural illustrator for 3sixØ Architecture – which is his second career. Previously he was a partner and co-founder of the architectural illustration firm, StudioAMD, for 27 years (est.1992) during which time he worked closely with images, clients and the full range of project types and scales that came through the studio: the Sochi 2014 Olympic Bid for HOK, private residences for Richard Meier, the US Embassy in London for Kieran Timberlake, and the World War II Memorial in Washington DC for Friedrich St. Florian. The studio won the Hugh Ferriss Memorial Prize for architectural imaging twice during his tenure as creative director at the studio. Additionally, Mr. Kletzien lectured frequently and taught architectural drawing at the Rhode Island School of Design, and served as President of the Boston headquartered American Society of Architectural Illustrators (ASAI).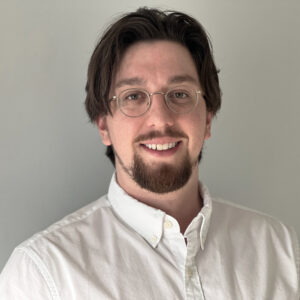 Ian Kienbaum, Designer 
Ian Kienbaum is a designer at 3SIXØ Architecture. He finished his Master of Architecture at Rhode Island School of Design. Before attending RISD, Ian worked for three years at a Canadian architecture firm designing lake homes and boathouses in northern Ontario. Born and raised a Detroiter, he attended Lawrence Technological University to earn his Bachelor of Science in Architecture. With previous experience in material research, digital fabrication, and 3D modeling, Ian attended RISD to develop his design skills. Having a solid technical background allowed him to take additional seminars inside and outside of the RISD architecture department. This freedom led to his focused interest in film, photography, and the American mundane.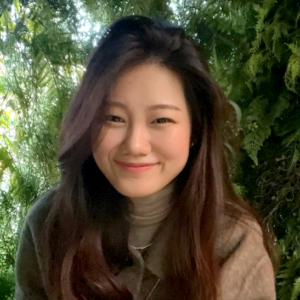 Ka Hyun Kim, Designer 
Ka Hyun Kim is a designer at 3SIXØ Architecture. She has both a Bachelor of Architecture and a Bachelor of Fine Art from Rhode Island School of Design. Interested in experiential design, she developed herself as both an artist and designer throughout her time at RISD. She was selected as a European Honors Program resident in Rome, Italy and has held exhibitions at the MAAM and the Piazza dei Cenci. 
During and in-between her studies, Ka Hyun has worked on a range of local and international projects of all scales throughout New England, Korea, and China. She participated in the 'Seoul Biennale of Architecture and Urbanism' and 'Seoul Architecture Festival (SAF).'
In her free time, Ka Hyun loves to travel around the world and experience the difference in cultures and architecture.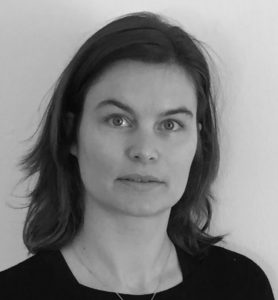 Alice Berresheim-Dukcevich, Project Manager
Alice Berresheim-Dukcevich, designer and project coordinater, joined 3SIXØ in 2013. Her other professional experience includes work with Leeser Architects, New York and Kleihues+ Kleihues Architects, Berlin. She brings a precise and professional eye to all tasks. She has expertise with interior design, material and fixture selection, design and programming, construction drawing production and administration. Alice has experience with a wide range of CAD software including AutoCAD, Archicad, Rhino, Maya, Adobe CS, and is a native German speaker as well as being fluent in English.
Curtis Boivin
Bon Ho Koo
Marcel Madsen
Brandon Andow
Brian Callahan
Andrew Crocker
Grace Gihm
Colleen Hindarto
Hana Kim
Chris Nanning
Lilian Ng
Benjamin Pearce
Amy Thornton
Jacob Wangh
Jose Vargas
Kelly Ennis
Tim DeCoster
Michael Williams
Nick Croft
Shane Zhao
Yu Morishita
Olga Mesa
Eleanor Lee
Charley Thorton
Joshua Fiedler
Markus Berger
Manuel Cordero
Lucia Milini
Jesen Tanadi
Alice Hsieh
Daniel Lee
Josh Lantzy
Robert Williams
Rachel Stopka
Paul Woehl
Loren Howard
Jae-Hyun Choi
Michal Dziedziniewicz
Laura Brodersen
Andrew Doyle
Diana Mangaser
Christopher White
Whitney Forward
Sheung Tang Luk
HyungSun Choi
Nazli Ergani
HyunJoo Lee
Owen Song
Sean Chen
Kuzina Cheng
Jung Min Kim
Sonny Lee
Jeana Antle
Nick Baldasarre
Jeong Hyun Lee
Abigail Stoner
Jiali Xuan
Rory Stevens
Peter Burns
Hanhan Luo
Allison Johnson
Christopher Winkler
Rachel Rosenberg
Chris Beck
Julian Uribe
Jozef Karpiel
Christopher Kunkle
Mengcen Shen
Farinaz Moslemi
Yemo Koo
Joyce Kim
Bozhao Zhang
Jisu Yang
Roger Li
Pedro Armelin
Josh Ren
Wenbo Zhang
Daniel Jaes Lee
Tracy Go
Karen Kuo
Matt Osborn
Fred Horton
3SIXØ LOGO by Jorge Martinez
Julio Romero
Yingkai Xiong
Pai Liu
Alex Wenstrup
Key Nguyen
Michael Hothan
Lei Yingshan
JiaHao Zhang