RI KITCHEN + BATHROOM
The kitchen was developed with two "elements", one being the bold and strong (cooking counter and pantry cabinets) and the other more muted and recessed (sink area and appliance wall). On the east wall the cooking counter and on the north wall the pantry cabinets are intentionally treated as furniture, standing out with dark green-gray lacquered panels and soapstone countertop. The opposite west wall is "carved" out of the volume of the kitchen. The west "volume",  its stainless steel counter, and  cabinets with muted multiple shades of light grays is intended to recede like a landscape in morning mist.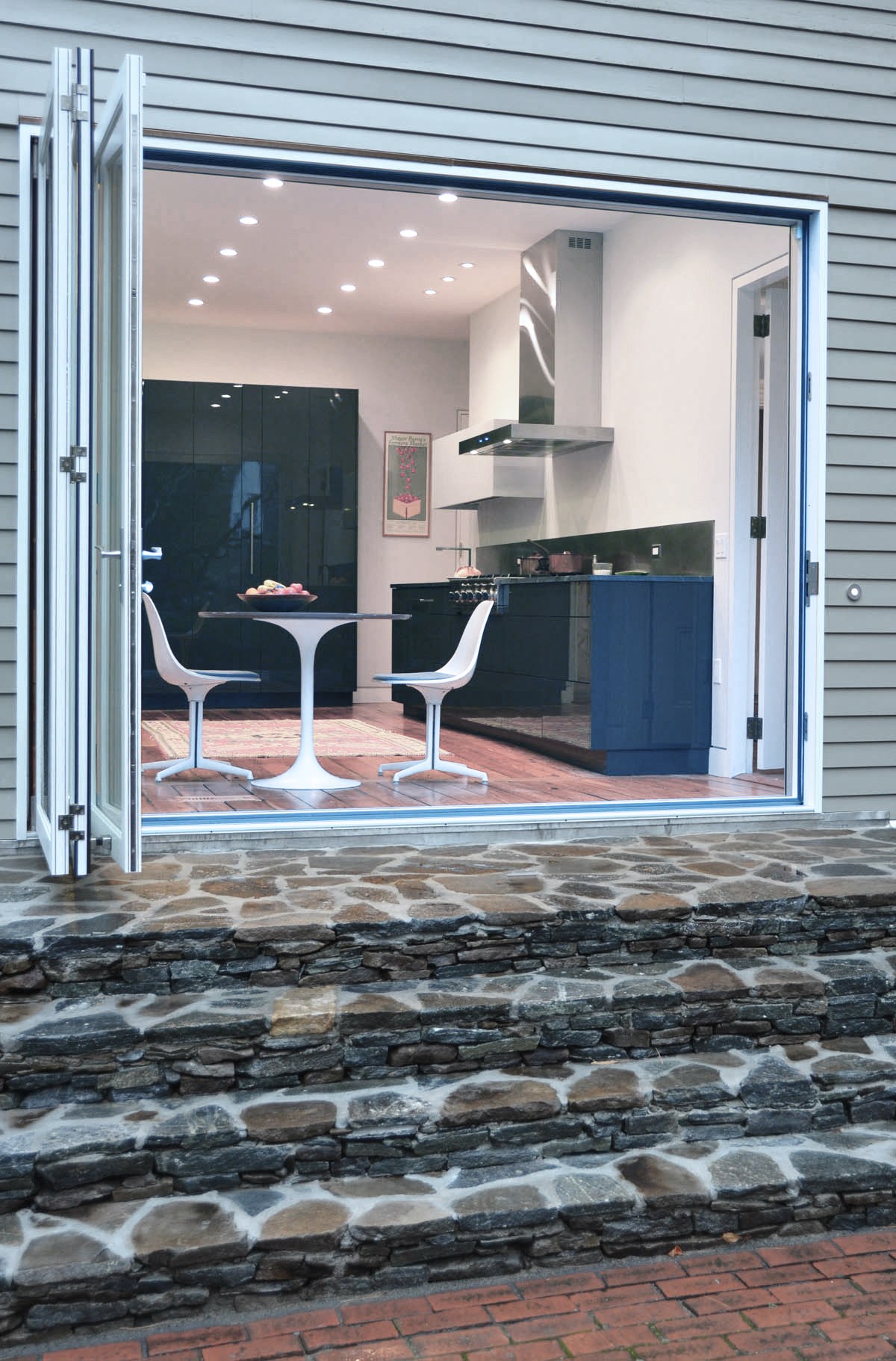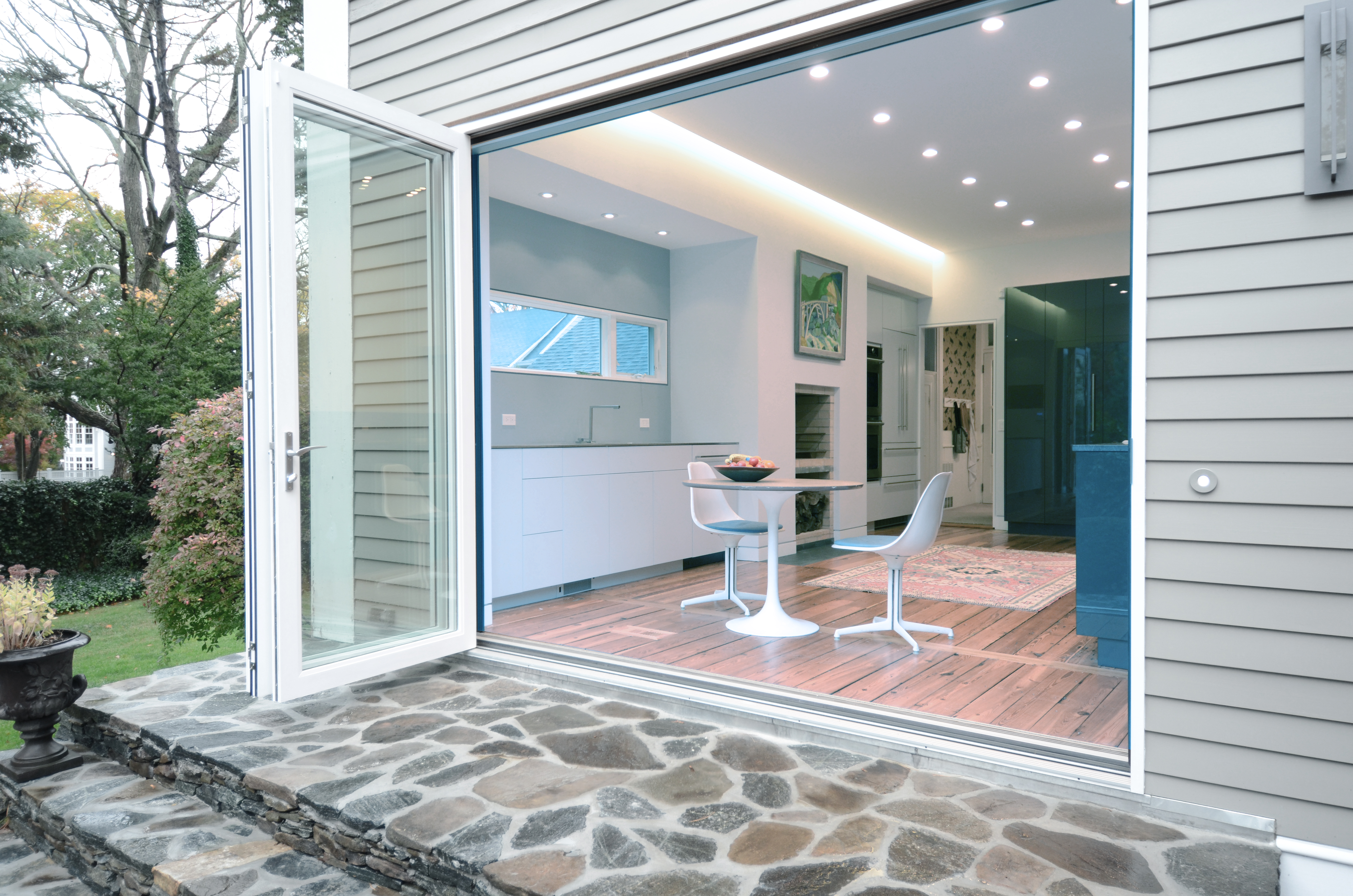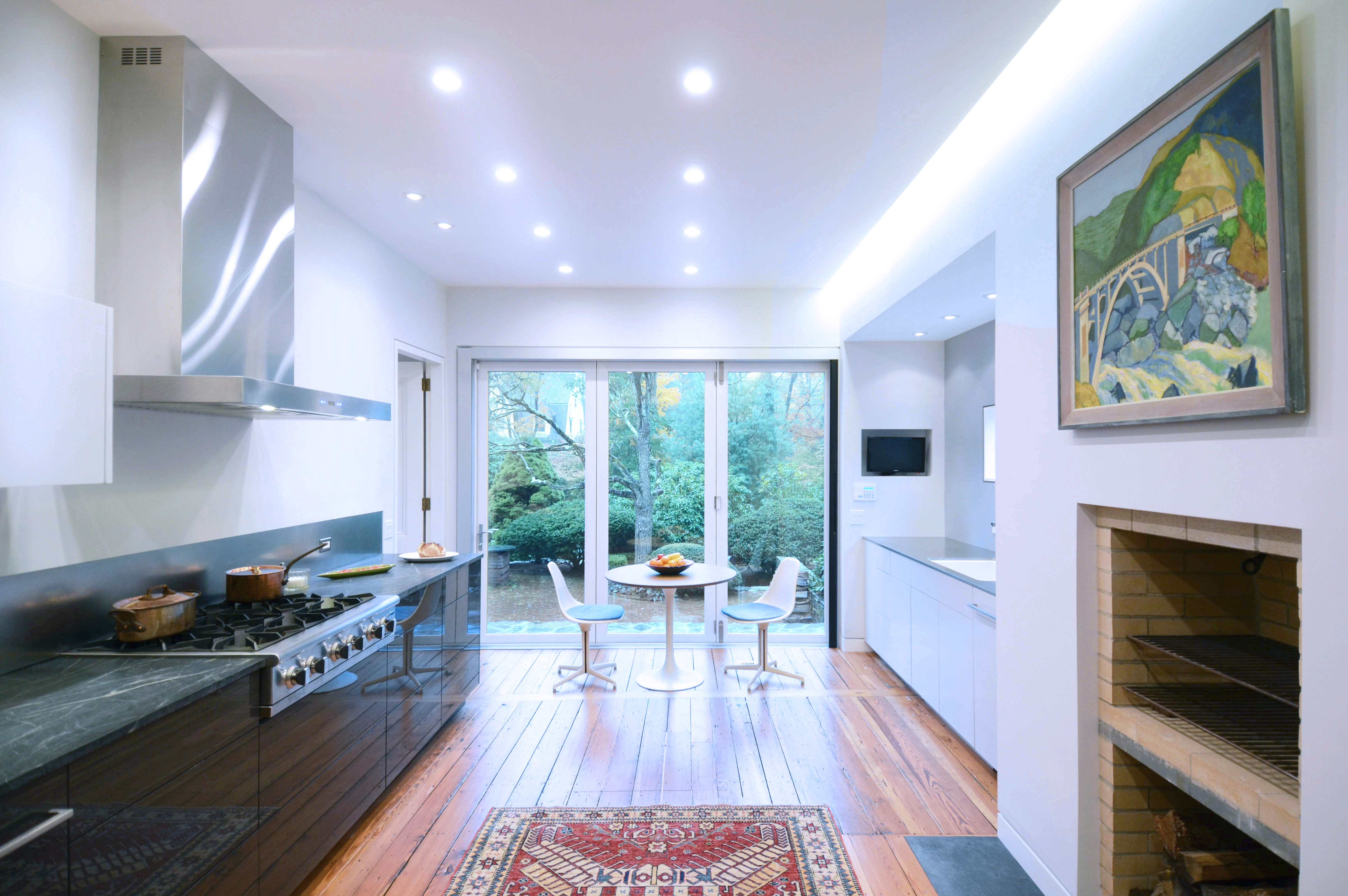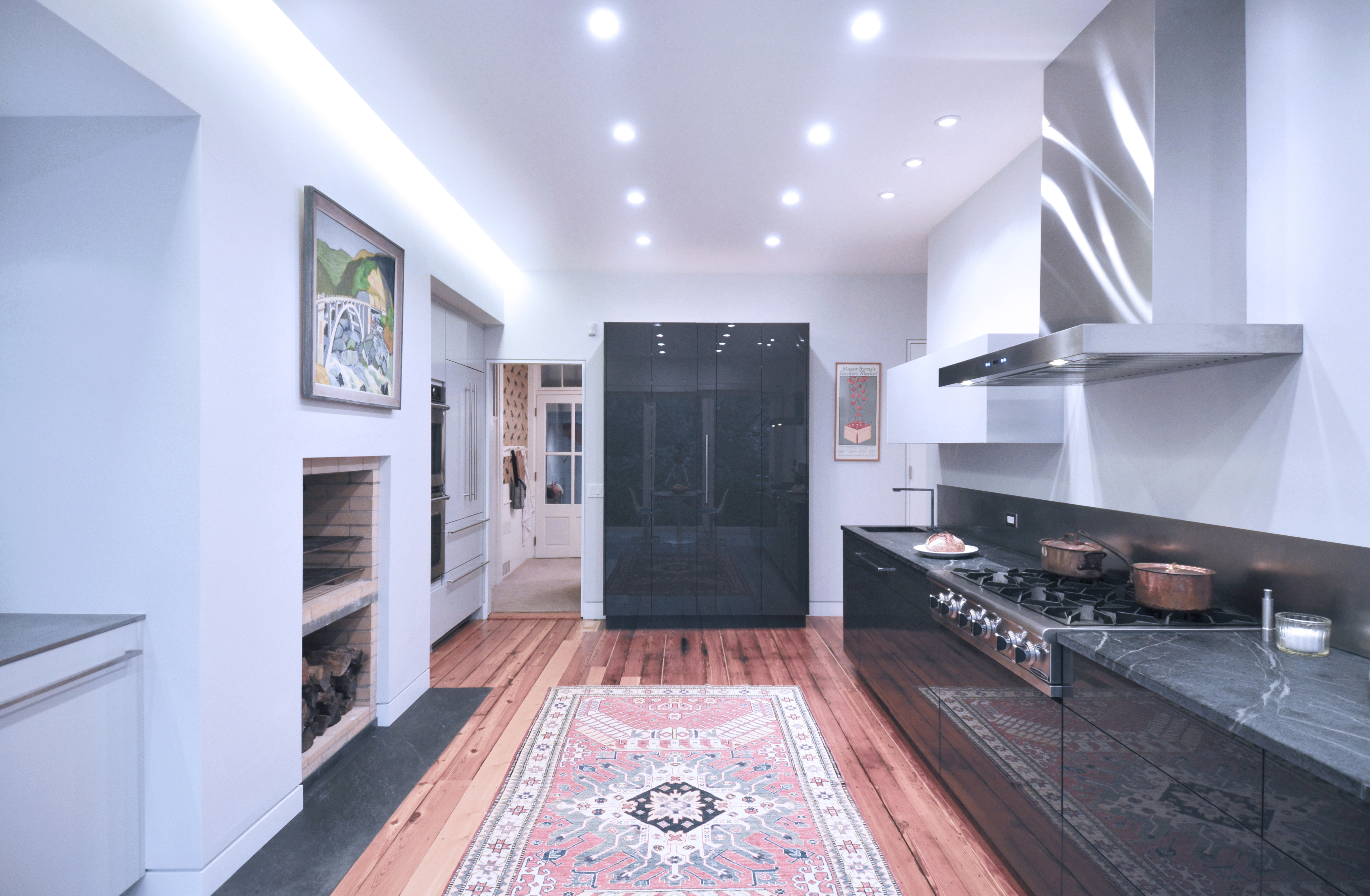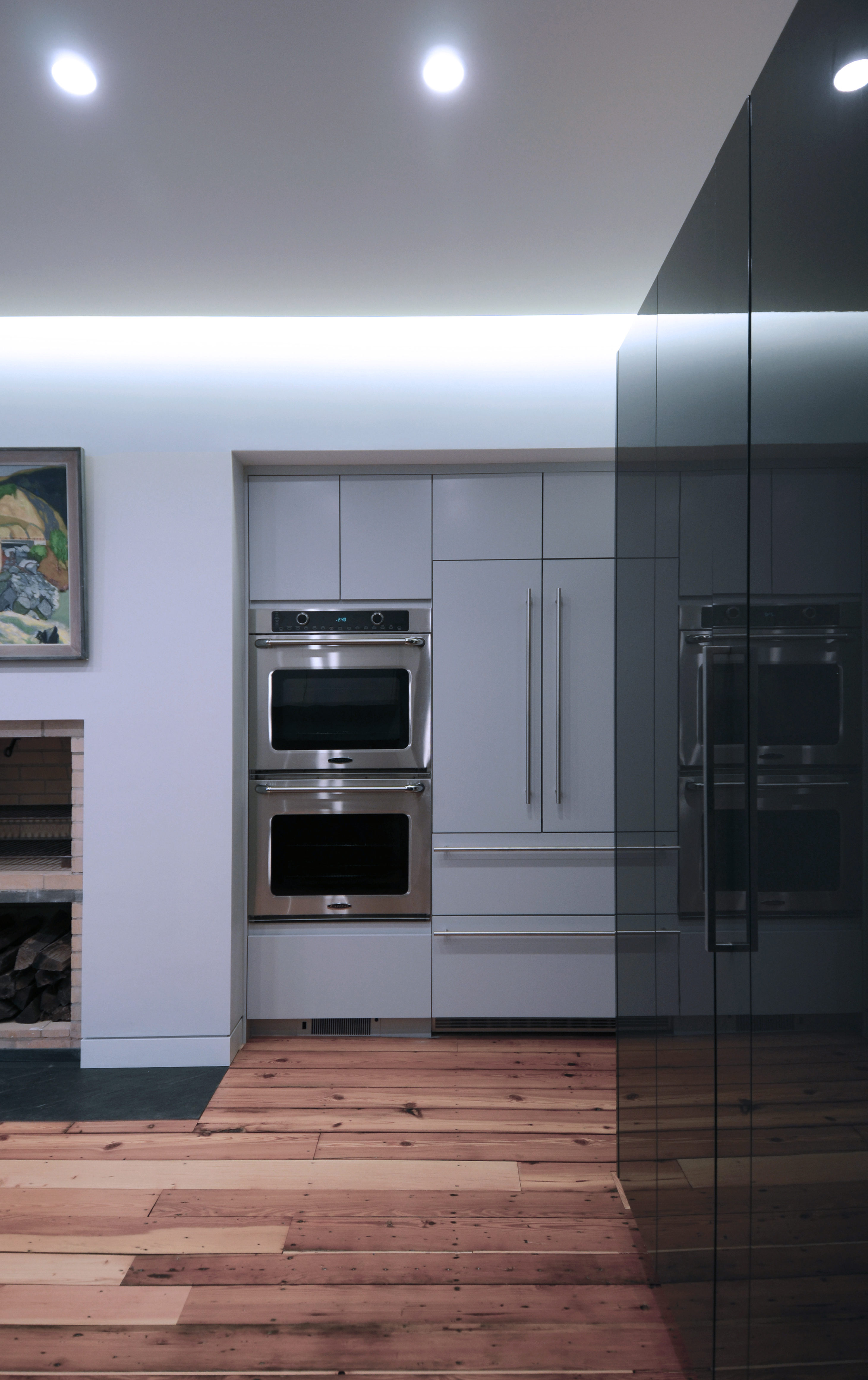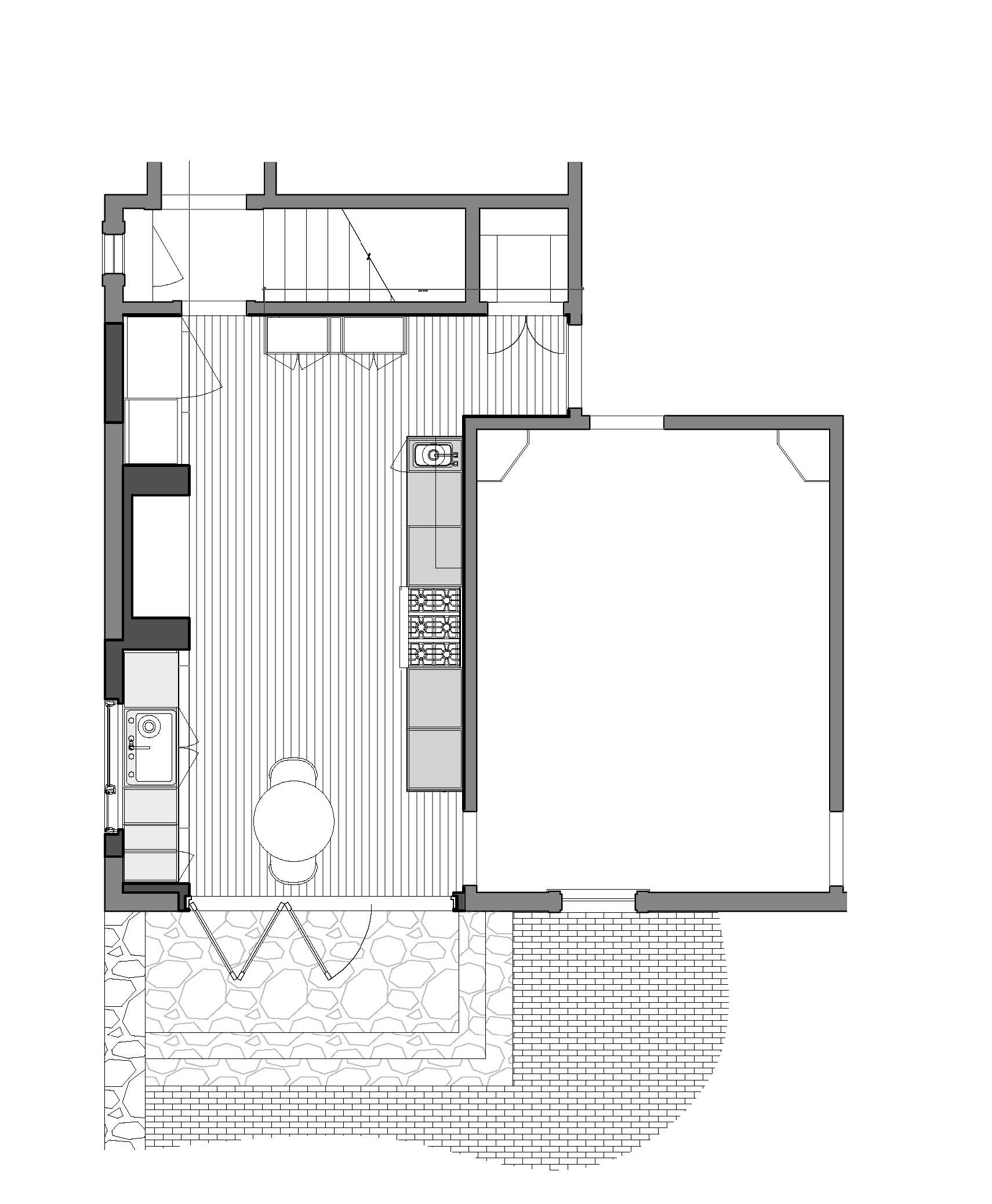 The bathroom was reconceived as a simplified and sensuous space, made by fusing two contrasting folded elements, a light one folding from floor to wall and a dark one folding at a corner. The existing window was enlarged to provide a luminous glow within the new shower enclosure, and as a "lantern" for the master bath. The material choices were informed by the concept, vertical basalt strips as the dark element and statuary marble as the light element.